Here are some good resources to help you (or if you're a teacher – your students) learn science concepts in a fun and more engaging way. These are a bunch of websites where you can play science games and apply science knowledge to problem solving. At the same as you're learning English! Some of these resources embed tips, ideas  and lessons plans that teachers can employ in their classrooms. (Original blogpost on Educators Technology.)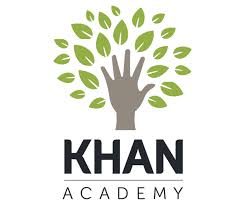 One of the best resources for learning new things with a gaming twist to it – Khan Academy! Students can make use of the extensive Khan Academy library's content, including interactive challenges, assessments, and videos from any computer with access to the web.The library of content covers math, science topics such as biology, chemistry, and physics, and even reaches into the humanities with playlists on finance and history.
Every time you learn on Khan Academy, they'll remember what you've learned and where you're spending your time. Khan Academy keeps all of this data private but exposes powerful statistics to each user and their coaches. You get at-a-glance information about everything you've been learning and whether or not you've been hitting your goals.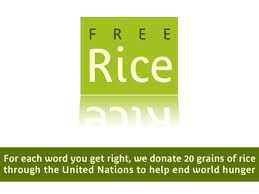 For each answer you get right, Free Rice donates 20 grains of rice through the United Nations to help end world hunger. Choose between different subjects, for example English Vocabulary, English Grammar, SAT Preparation or why not give the full list of Chemical Symbols a try? Log in as a yourself or set up a group and compete against others!

You don't have to be a genius to understand the work of the Nobel Laureates. These games and simulations on Nobelprize.org, based on Nobel Prize-awarded achievements, will teach and inspire you while you're having FUN!
LyricsTraining is an easy and fun way to learn and improve your foreign languages skills, through the music videos and the lyrics of your favorite songs. If you create an account and sign in, you can compete against others!

Jefferson Lab features a wide variety of educational games focused mainly on science and math. All the games are web based and do not require any software download. However, your browser should have Javascript enabled to play these games.

Wonderville is another wonderful platform that you can use to find science based games. Wonderville features a section called "fun science" packed full of science games, hands-on activities, videos, and comics.

Ecokids is a website developed by Earth Day Canada for environmental science topics. It has two sections one for teachers and another one for kids. The kids section contains science games and activities designed to help students learn about environmental science issues. It also features contests and a section for homework help.

Museum of Science Chicago features a section called classroom activities where teachers can search for hands-on activities on science. These activities span different topics and grade levels. Just select the grade you teach and choose a topic and you will be provided with a list of science activities related to your query.

How to Smile is another good free website that provides science activities, tools, and services curated by educators and designed specifically for school-aged kids. Howtosmile.org spotlights hands-on and interactive activities, both physical and virtual, that involve doing and learning. Activities take many forms, from downloadable lesson plans to how-to videos to online interactive games.
Common Sense Science Games page features a number of science games and apps for kids.These science learning tools cover complex concepts in ways that kids can understand — and keep them engaged while doing it! Kids can learn about light, space, seasons, and more.

Science Kids provides an array of free online science activities covering different topics such as animals, plants, physics, biology, light, sounds…etc. It also features a section for science experiments and games that students can use to develop their science facts. There are also quizzes, projects, videos,images and many other science related materials to use with your students in class.

Primary Games offers kids games related to science, math and reading. These games span different categories like adventure, racing, classic arcade, action, strategy puzzles and dress up games. All of these games are free to play.
10 fast fingers – Typing and spelling practice
Crossword Puzzles – Easy – Easy crossword puzzles
Crossword Puzzles – Not so Easy – Various levels of crossword puzzles
Crosswords – Puzzles on three levels
ESL Game World – Links to various grammar games
En garde – Negative prefixes -Choose the correct prefix and aim your sword
Fun Games – Various games from British Council
Funbrain Word Games – Several easy word games from Funbrain.com
Games to Learn English – Easy word games
Label the Picture -Label the picture, from British Council
Matching Game – A Memory Game to match words that go together on 5 levels
On target – negative prefixes – Choose the correct prefix and shoot the creatures
Road to Grammar – Interactive quizzes on every possible grammar point
Skillswise – Interacive grammar games
Spell check – Correct misspelled words at two levels: easy and hard
Verb Machine – Practise English verb forms with this verb form constructor.
Word Find – Eight levels of word find grids